Skip to Content
Commercial Landscape, Yard Clean-up in Manchester, NH
Accurate Landscape Provides Expert Yard Clean-up Services
You already know that Accurate Landscape and Snow Management in Manchester, NH does a fantastic job with commercial landscape work like mowing, edging, tree planting, irrigation, patios, and firepits, but what can you do when severe weather events strike before your next scheduled landscape service? Once again, Accurate Landscape and Snow Management is coming to the rescue! Whether it is a powerful storm knocking down branches or high winds blowing trash onto your property, our landscape and yard clean-up crews will keep your property looking its best!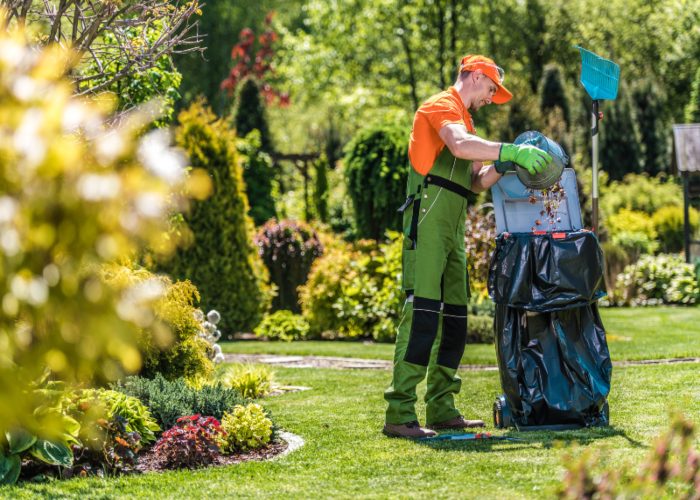 Landscape Clean-up Service Keeps Your Property Immaculate
Regardless of the season, sudden storms can make a mess of your commercial landscape, including downed limbs and piles of wet leaves. Or perhaps a powerful wind event has deposited all the trash from the neighborhood onto your lawn. Maybe the fall season arrived abruptly, and now your lawn is entirely covered with leaves. Perhaps you've got a fallen tree that needs to be removed. There is no need to wait until your next scheduled landscape work, as our trained crews can clean up your property quickly and efficiently. Whatever the cause and whatever the problem, we will have your commercial property looking sharp again in no time!
Why Landscape Clean-up Matters
When you own a business, you want your landscaping to make the right impression. That's why we take care of landscape maintenance for so many commercial properties in our community. And if you are working hard to keep your lawn, flower beds, and other features looking their best, then you want to clean up storm and other damage as quickly as possible. Items like downed trees and branches, piles of leaves, and trash are not only unsightly, they can also damage your landscape if not removed quickly. There are also seasonal projects like thatching lawns, removing dead annuals, and trimming perennials that require attention at the right time of the year. We pay special attention to rose beds and gardens, since removing the dead foliage and preventing disease over the winter is very important. Whatever attention your landscape needs, we will provide it.
Frequently Asked Questions About Landscape Clean-up
You are probably wondering what can be included in our landscape cleanup services. Here is a list of the most common questions:
Our Professional Services Give You the Best Look
To keep your commercial property looking its best, Accurate Landscape and Snow Management in Manchester, NH, can keep your commercial landscaping looking its best. Everyone in the community drives past your property – show them you pay attention to detail by maintaining a beautiful landscape. It's one of the smartest investments you can make in your business. Try us out for landscape clean-up, and you will be so pleased with the results that you will also want to use our other services. Don't forget, we also take care of planting trees and shrubs, building firepits and patios, installing irrigation, and even heavy winter snow removal.
Give Us a Call Today!
Considering some modifications to your commercial landscape? Have some landscape questions that need accurate answers? Ready for a major landscape renovation? Give us a call or use our online contact form! We are the landscape experts right here in our community of Manchester. Our staff of highly trained and safety-conscious professionals is ready to help with all aspects of your commercial landscaping needs.
No Matter the Season, Accurate Landscape & Snow Management Is There!