Skip to Content
Tree, Plant, & Shrub Installation Services in Manchester, NH
Professional Tree Installation Services for Your Property
Adding a plant or tree to your property has many benefits, but there are several factors to consider before making your purchase. Accurate Landscape & Snow Management is here to help you with professional plant and tree installation services in Manchester, NH. Our team will help you choose the right plant or tree for your property, ensure there is plenty of shade, and check to see if you have the right type of soil to help it thrive for years to come. We welcome your questions about our tree installation services. Learn more and get in touch with us today to request an estimate.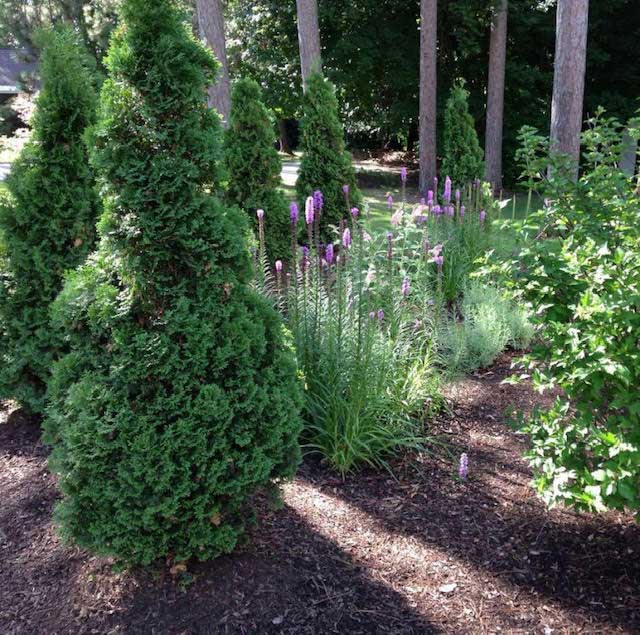 Plan Before Your Plant
A new plant or tree will be a welcome addition to your property, but it requires some careful planning ahead of time. You should know what, when, and how to plant before you buy. Our team works with you to meet your short- and long-term goals for your landscaping. You'll need to ensure the soil is moist and the right type of tree is planted. A plan for planting will help you evaluate any potential problems beforehand. Our plant installation services will ensure you purchase the right tree, shrub, or plant.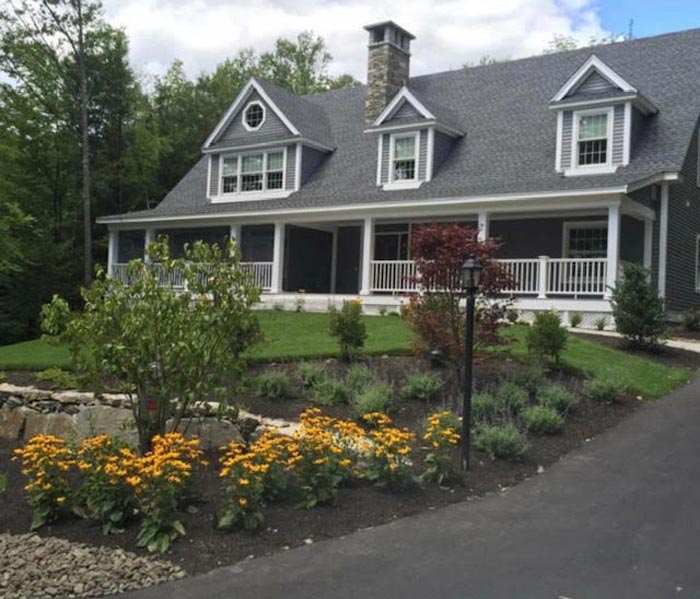 Professional Plant Installation Services
We sell and install many types of plants that thrive in Manchester. Our installation services include hardscapes, irrigation, plants and trees, and lawns. We can bring your yard to life with native plants and help you choose the right combination of brilliantly colored flowers, privacy bushes or shrubs, and sustainable plants. Our team will make your landscaping the focal point of the neighborhood, and business owners will also benefit from a pop of color in front of their operations to help draw in potential customers. Whether you want to add seasonal flowers or large trees, we have you covered. Our shrub installation services are the best in the area.
Tree & Shrub Installations for Homes & Businesses
Accurate Landscape & Snow Management is here to help you find the right tree for your property. Throughout our years in business, we have studied the local soil and will help you purchase a tree designed to last for many years in our climate. Shrubs are also an excellent addition to homes and businesses. We would be happy to explore your options with you and install your new plant life. Check out our portfolio to see examples of our work.
The Benefits of Professional Tree Installation
While some home and business owners attempt to plant their own trees, it's most often a better idea to leave this job to our professionals. We have the experience, equipment, and expertise to plant trees at all types of properties in New Hampshire. There are many benefits of adding trees to your property, and there are also benefits associated with allowing our professionals to install them, including:
Tree Planting – The planting of your new tree is critical to ensure it has a healthy and long lifespan. Our professionals will ensure your planting spot is appropriate with the right soil type and density. We can answer any questions you have, including the best time of year to plant a tree. Our team will transport and plant your new trees without causing damage to the root systems.
Planting Site – Choosing the right planting site can make a world of difference when planting a tree. Our team can advise the best location for your trees based on the type of tree, type of adjacent plantings, mature size, and relative to your building. We also keep powerlines and water sources in mind.
Soil Types – Our expert tree planting services include testing the soil to ensure the right location for your new tree. Sandy ground will cause water to drain too quickly, while dense clay can lead to puddling that can prevent water from getting deep enough to feed the roots. Our team can add the necessary material to your soil for adequate water retention.
Equipment & Techniques – The average home or business owner does not have the proper equipment or know the proper techniques to plant trees. If you cause damage to the tree or root ball, you can kill the tree. We use professional equipment to protect your new trees from damage during planting and transportation.
Why Choose Our Tree Installers?
At Accurate Landscape & Snow Management, trees are our bread and butter. Our priority is to ensure your new trees are planted safely so they can grow and prosper, providing shade and beauty to your property for years to come. Our years of experience and knowledgeable team members will treat your new trees as if they were planting them at their own homes. We're happy to answer any questions you might have regarding your new trees. We offer a one-year warranty on all plant and tree installations on your property in the Manchester area. Contact us today to schedule a free landscape and planting consultation.
No Matter the Season, Accurate Landscape & Snow Management Is There!