Skip to Content
Commercial Snow & Ice Management
Stay Safe This Winter and Call Accurate Landscape, Snow Management
The winter's in the Greater Manchester area of New Hampshire can get pretty dangerous. When you need help keeping your parking lot safe for customers, rely on Accurate Landscape & Snow Management for our commercial snow removal and ice management. Our team members have studied and trained in the most effective ways to protect your business from snow and Ice injury claims. We give your property a thorough inspection and free consultation to discuss the services you want and the ones we believe you'll need. Give us a call today before the snow and ice begins to wreak havoc on the East Coast.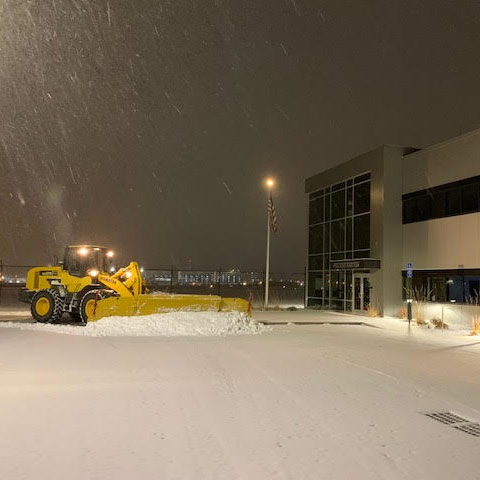 Commercial Snow Removal & Ice Management
Equipped with industry-leading equipment and trucks, Accurate Landscape & Snow Management is ready to help with any necessary snow removal and ice management services. There are over 50 pieces of snow equipment at our disposal to rid you of this bothersome precipitation. We give your customers a safe space to shop, eat, and peruse your goods and services. Your employees will also appreciate a free and clear workplace to come to every day. Since 2011, restaurants, industrial parks, retail shopping centers, condominiums, nursing homes, and more have trusted us to complete the following:
Snow Plowing
Side Walk Snow Removal
Salt/Calcium
Liquid De-Icing Solutions
Snow Removal
24/7 Weather Monitoring Services
Post Snow and Ice Event Quality Check by a Supervisor
Site Safety Checks 24/7
Throughout the Greater Manchester area, we have multiple bulk salt locations to ensure we can be there when you need us most. We even hire a professional meteorologist to inform us about changes in the weather. With 24/7 fleet tracking and premier customer service, Accurate Landscape & Snow Management is the team to contact for snow removal and ice management services.
No Matter the Season, Accurate Landscape & Snow Management Is There!